Call us now to schedule your Free LASIK screening at (619) 393-6600
We make custom LASIK Affordable:
Deciding to get Contoura Laser Vision Correction was a big step for me. I had a lot of questions and was a little nervous, but when I sat down and talked with Dr. Gordon, all of my questions were answered and my mind was put at ease. Dr. Gordon is one of the leading doctors in the country for this procedure and feel like I owe him so much for my new eyesight.
It's such a beautiful world. Being able to see it with a fresh pair of eyes is wonderful. You don't know what you're missing out on until you go through this experience. I honestly can tell you it's changed my life.
I can't begin to explain what a joy it is to experience the beautiful world we live in with high-definition vision. My only complaint is I wish that I would have had PRK 10 years ago. I hope that my story will inspire others who are thinking about doing this, or any laser eye surgery, to do it sooner. Don't wait another day!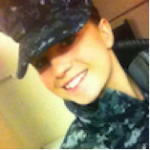 After my LASIK surgery, I could see everything so clear! [I'm] thankful for the dedicated and skillful team we have here and the quality of life they can offer individuals one vision correcting surgery at a time. The doctors are extremely talented and everyone here has a passion for what they do.
It's crazy to think what technology can do these days… I just got my LASIK eye surgery done at Gordon Schanzlin New Vision Institute Institute yesterday at 5pm and now I'm back at work with perfect vision!
I really never knew how much of an impact [LASIK] would have on my personal life, even though I witnessed patients happiness with their results on a daily basis. If I knew what I know now, I probably would have had it sooner!
Think you're ready to trade in those old clunky glasses and contacts?
More and more people all over the world are starting to realize the freedom LASIK provides and leave the daily hassle of glasses and contacts behind.
What Makes Our Doctors Different:
– EXPERIENCE –
– REPUTATION –
– PERSONALIZATION –
Our team of LASIK doctors have decades of practical medical experience using LASIK to correct the vision of several thousand patient in San Diego. We can personalized your LASIK treatment to best fit your vision to ensure we achieve the best possible vision results for our patients.
Our results speak for themselves.
0
+ Years Serving San Diego
0
+ Vision Correction Procedures
0
Highly-Trained Eye Specialists
LASIK San Diego
The San Diego LASIK vision center has been literally changing the way that people view the world. Clients who are nearsighted, farsighted, suffer from astigmatism, or a myriad of other vision problems, can achieve near perfect to perfect vision thanks to a simple 15-minute laser eye surgery. The LASIK San Diego procedure has gained increased exposure year after year due to the high demand and increased promotions from celebrities and athletes who have the procedure done to correct their vision.
Top 5 Advantages of San Diego LASIK
The San Diego LASIK Vision Center has been literally changing the way that people view the world. Clients who are nearsighted, farsighted, suffer from astigmatism, or a myriad of other vision problems, can achieve near perfect to perfect vision thanks to a simple 15-minute laser eye surgery.
If you are still on the fence regarding these treatments, consider the top 5 reasons people choose LASIK:
• To Say Goodbye to Glasses and Contact Lenses
Are you tired of having to order expensive contact lenses several times a year, as well as lenses and frames for glasses? If you rely on this vision correction gear, you know what it is like to worry constantly about tearing a contact lens or having your glasses break. LASIK eye surgery allows you to eliminate this dependence, and will often improve your vision even more than your glasses ever could. Many people who wear glasses especially enjoy that LASIK restores the peripheral vision, which is something that glasses simply cannot accomplish.
• To Save Money in the Future
One of the common reasons we find that people are hesitant to undergo LASIK in San Diego is that they are worried about the cost of the procedure. However, the truth is that people who choose to have the surgery are making a wise investment for their future. Laser eye surgery has helped many people live without having to purchase glasses, contact lenses, contact lens solution, and other eye care products, for many years after their procedures. Anyone who has incurred vision care costs can certainly appreciate how substantial these savings can be.
• To Benefit From Extremely Fast Results
When you are considering laser eye surgery in San Diego, you may understandably worry that this will be a substantial procedure that will put you out of work for a long recovery period. You will be delightfully surprised to learn that LASIK surgeries deliver amazing results in as little as one day, and you can be back to your normal routine in as little as three days.
• To Enjoy A Safe and Practically Pain-Free Surgery
While any surgery has a risk of complications, LASIK eye surgery is among one of the safest procedures available with one of the highest success rates. Among the less than one percent of patients who do experience complications, these side effects are often limited to temporary discomfort or glare. 

As for the surgery and recovery periods, most patients experience little to no discomfort, as the eye is numbed during the surgery, and the patient is provided with eye drops that help provide a fast and comfortable recuperation. Dry eye is the most commonly reported form of discomfort, and it is typically very short-lived.
• To Enjoy New Life Experiences
A visit to the San Diego LASIK Vision Center can completely change the way you experience Southern California. You can finally visit the beach, swim in the ocean, go sailing, horseback riding, skiing, or enjoy numerous other exciting activities, without worrying about damaging your glasses or your contact lenses. Many people feel a new sense of freedom and self-confidence thanks to laser eye surgery.
What Can I Expect When Undergoing LASIK Eye Surgery?
It is completely normal to be nervous about your procedure, and we want to put your mind at ease by explaining the simplicity of the LASIK surgery process. When you visit our laser eye center in San Diego, you can expect:
An Eye Examination – Our skilled and friendly team will complete a thorough examination in order to provide you with a detailed explanation of what you can achieve using LASIK. We will also determine if you are a suitable candidate for LASIK, or for one of our alternative laser eye surgery options.
The Surgery – The entire LASIK San Diego surgery only requires approximately 15 minutes to complete. After your eye has been completely numbed, the eye surgeon will create a corneal flap and will correct the shape of the cornea using advanced and precise laser technology.
Recovery Period – The flap that has been created in the cornea will naturally close and heal within just a few hours after the surgery. After just one day of rest, you will be amazed at how clear and pain-free your eyes will be.
Which Types of LASIK Eye Surgeries Are Available in San Diego? In order to provide the best possible treatments for each of our unique patients, at the San Diego LASIK Vision Center, we provide a wide range of laser eye surgery options. These procedures include, but are not limited to:
Bladeless LASIK – Instead of using a blade to create a flap in the cornea, during Bladeless LASIK, a laser is used to create this opening. This innovative technology allows your eye surgeon to be extremely precise during the surgery, and this procedure is slightly gentler for the eye, often allowing for an even shorter recovery time.
Wavefront/Custom LASIK – One of the most widely-performed laser eye surgeries, custom LASIK San Diego surgeries using Wavefront technologies allows the surgeon to use a 3D image of the eye in order to design a personalized corrective strategy for each individual patient. Even the most minor of vision problems can often be addressed using these advanced methods.
PRK – PRK is actually an alternative to LASIK eye surgery, and is often the optimal choice for individuals that have thin corneas that are not suitable for LASIK. During this procedure, there is no corneal flap created, and the vision corrections are instead made directly to the surface of the eye.
CK LASIK – One of the newest laser eye procedures available in San Diego, CK LASIK utilizes carefully targeted heat and radio waves in order to correct problems within the cornea. Currently, this surgery is only recommended for individuals who wish to correct farsightedness.
Schedule Your LASIK Eye Surgery in San Diego Today
Are you ready to say goodbye to glasses and hello to crisp and clear vision? Simply contact us today to learn more about the laser eye surgeries available and what they can do for you. 

We look forward to assisting you throughout this exciting process.
See if you are a good candidate for San Diego LASIK eye surgery. We specialize in custom LASIK San Diego, and Cataract surgery and eyelid surgery in San Diego– (619) 393-6600
Our LASIK doctors are happy to make LASIK affordable by offering may different monthly payment plans for your eye surgery procedure. Many of our patients find our plans surprisingly affordable especially when you compare them to the prices you pay for glasses or contact lenses without even touching on the time and inconvenience! Contact us to schedule a LASIK near me today.
FDA Lasik Page – Stanford Medical School for Ophthalmology – National Library of Medicine – The American Medical Association
San Diego Lasik 926 8th Avenue San Diego, CA 92101 (619) 393-6600
Alpine, Bonita, Borrego Springs, Campo, Cardiff, Carlsbad, Chula Vista, Coronado, Del Mar, El Cajon, Encinitas, Escondido, Fallbrook, Hillcrest, Imperial Beach, Jamul, La Jolla, La Mesa, Lakeside, Lemon Grove, Mission Bay, National City, Oceanside, Pacific Beach, Point Loma, Poway, Ramona, Rancho Bernardo, Rancho Santa Fe, San Clemente, San Marcos, San Ysidro, Santee, Solana Beach, Spring Valley, Temecula, Valley Center, Vista